First off, it's our son's last day at school. Sort of, anyway.
He's suddenly (yesterday, at least) 16 years old and he starts his exams next week. Thus, his study leave begins when the school bell rings this afternoon and wow… how scary is it that he's so grown up already?
It's terrifying.
Of course, the plan is for him to go back to school later this year and study much, much more, but technically, if he wanted to leave school now – he could. I am not ready for this news.
Next up, there's Covid everywhere. (So we're trying to keep the boy away from people because of those exams next week.) Every other conversation begins with someone who has got it. So yes, anecdotally, absolutely, because these things do sometimes correlate, but actually, as well.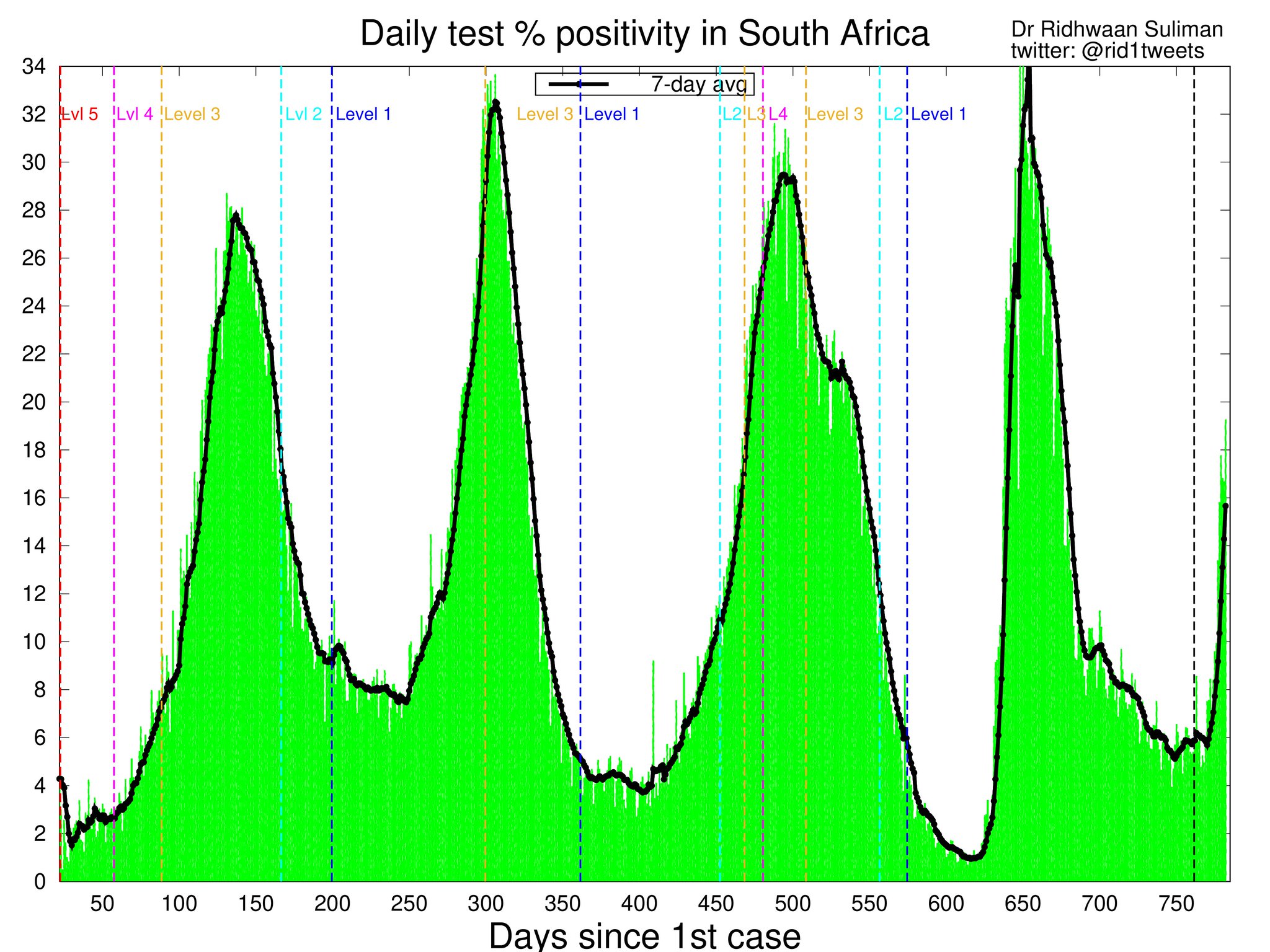 And while we hope that this BA.4/BA.5-driven fifth wave won't produce too much mortality, because of vaccinations and prior omicron exposure, there's plenty of morbidity about, and hospital numbers are beginning to creep up as well.
While every new wave of this virus will be different, depending on what variant is responsible, this does give us a pretty good idea of what "living with Covid" will entail. A new wave every six or so months, with varying – but at the very least, significant – morbidity and mortality. But accurate, comparable data will likely be difficult to come by, with fewer people bothering to test (R300-600 each time) if their symptoms are mild and the restrictions they would face are either unpalatable to them or simply not dependent on the result. Because why would you if you're an arse or it's all for nothing?
In other – happier – news, we have a chance to go for a night away later this week to celebrate several (or more) wedded years. The place we're staying looks stunning, and I began looking for a nearby restaurant for dinner. The local selection is large, and involves chalk and cheese:
Yep, this one is R1695 (£86, $109) (it does look a bit spesh though), but if that seems like too much, literally just across the road:
…you can get a "chip cone" for R35 (£1.70, $2.24).
I think we'll try and find some middle ground.