Sheffield United's new manager is Slaviša Jokanovic. (The c has an accent, but WordPress can't cope with that. Bit racist.)
The 53 year old was born in Novi Sad in (then Yugoslavia, now) Serbia and… actually, the club have provided a handy infographic, so let's let that do the talking.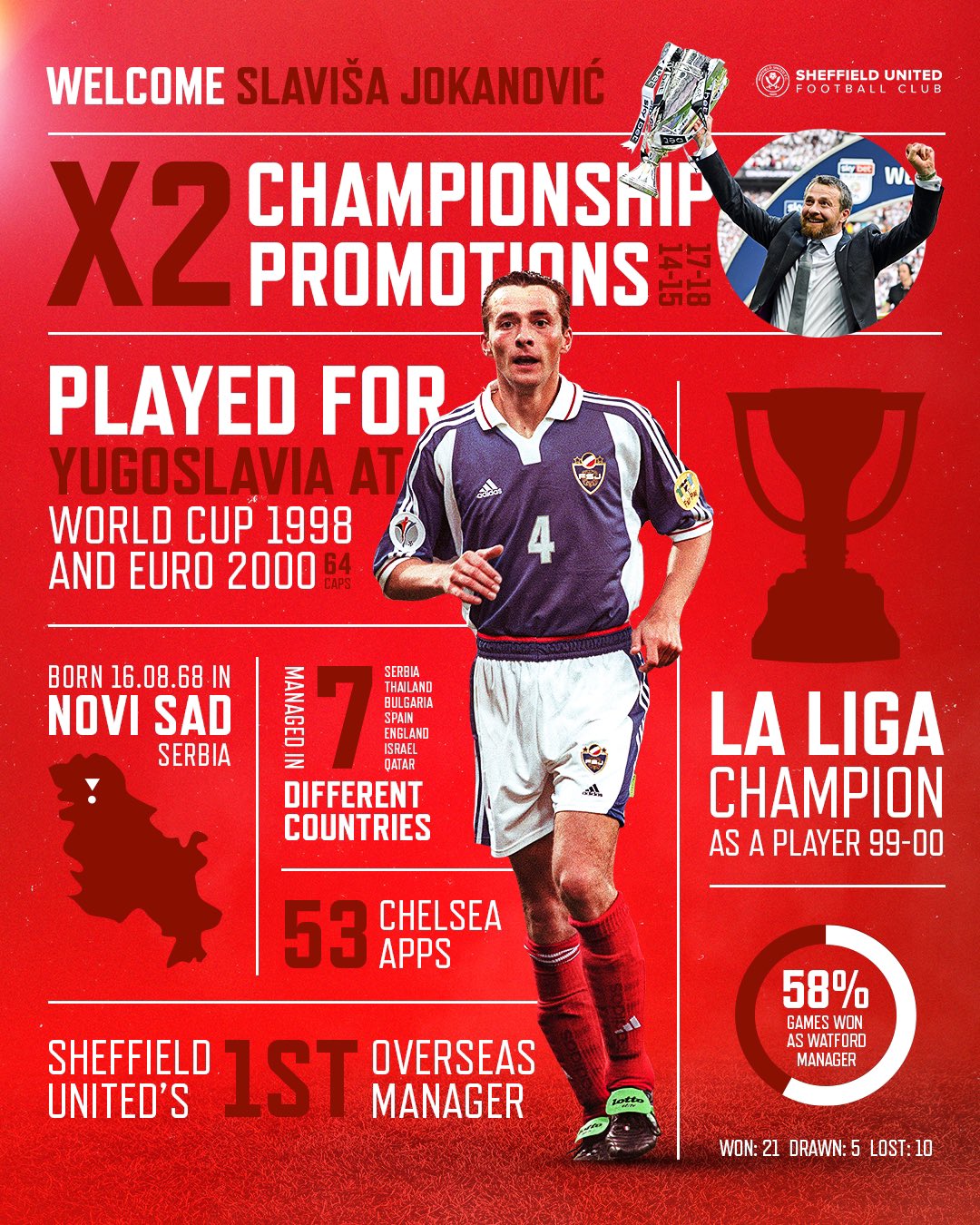 Both Watford and Fulham fans seem to think he's the business, so it looks like promotion next season is basically a given*.
This guy was our number one target and, given the situation, I think the right man for the job. It's a real positive step forward and great news that we've managed to get him in, and get him in early. Hashtag A New Beginning.
* i'm joking, obviously.