Long time friend of the blog, Brian Micklethwait has died.
Brian was diagnosed with lung cancer late last year and died last week.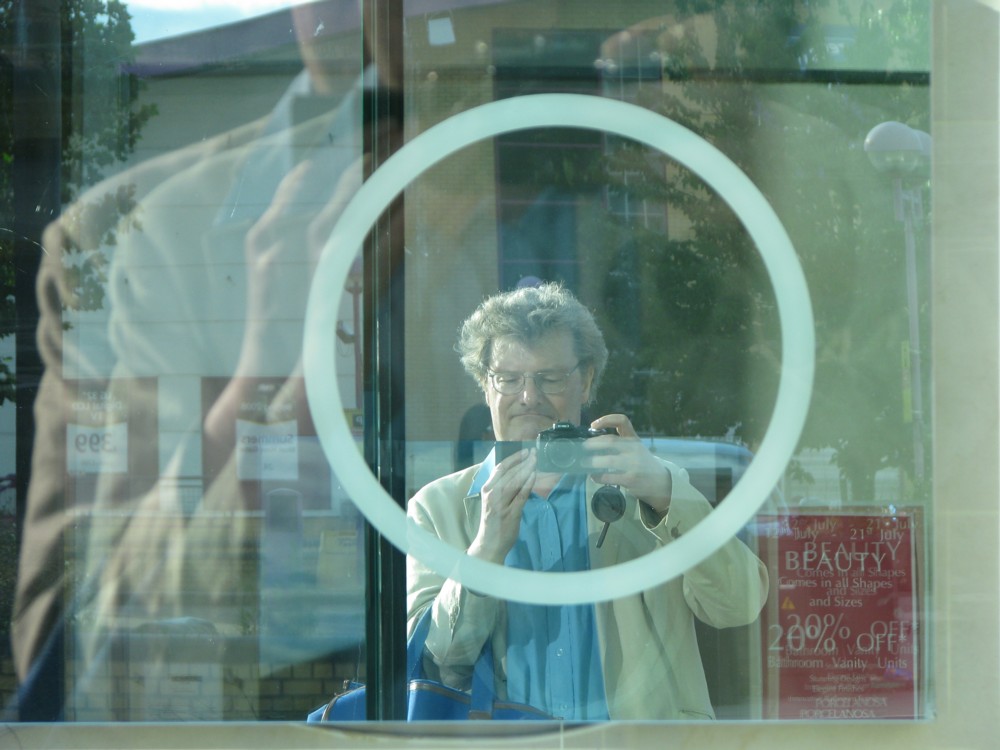 I loved that he blogged about whatever he wanted to: whatever had interested him that day, no matter how mundane it might seem to others. He blogged for himself, and his was a very personal blog, simply for that reason. And amongst his regular photographs of photographers, London's Big Things, local statues or the bridges over the Thames, there were the occasional shop window selfies.
He was described in one of the tributes I read as:
a beacon of sensible thought…
And that's pretty accurate.
While we didn't always see eye to eye on some issues, we exchanged emails, blog posts, photographs and ideas for over 12 years. He is mentioned in no fewer than 58 posts (59 now) 6000 miles… and he will be sadly missed.