Quick and easy blog fodder for 6000 miles… – it's got Isle of Man photos, drones and at least a lighthouse, so why wouldn't you expect to see it on here? Something of a magnificent trifecta for the site.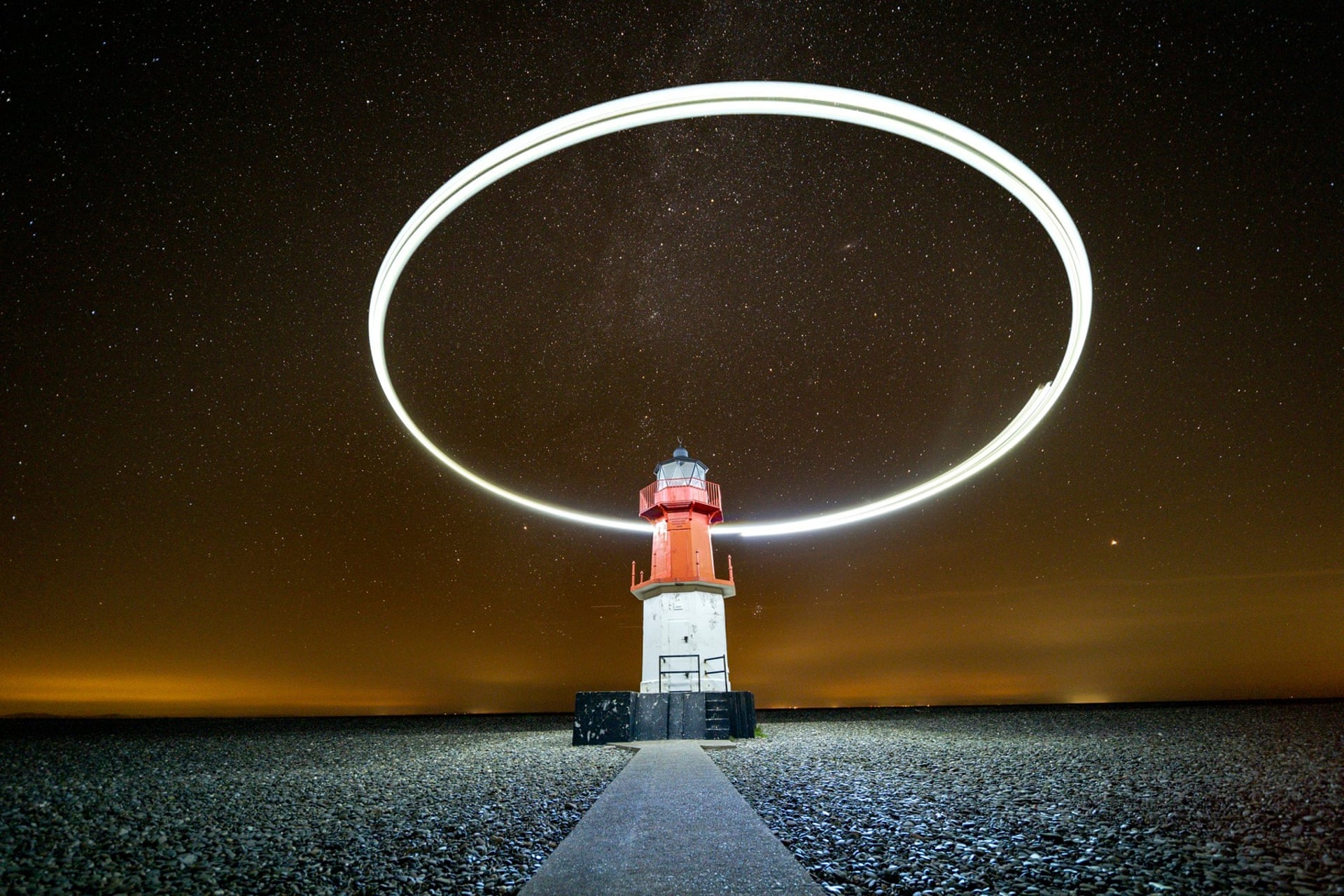 That little light is called "The Winkie" (stoppit already!) and is right at the very top of the Isle of Man. Photographer Glenn Whorrall has attached a big light to his drone and flown it around the lighthouse in a circle while taking a long exposure image on his camera. Like a more high tech, controlled version of this.
Very effective.
There are more photos similar to this one above castles, forts (must have got airport permission for this one) and cottages on the link above. It's a wild new way of photographing at very traditional buildings and I'm here for it.
Nice.